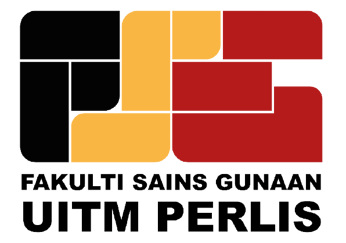 Bachelor of Science (Hons.) Biology (AS201)
AS201 | Sarjana Muda Sains (Kepujian) Biologi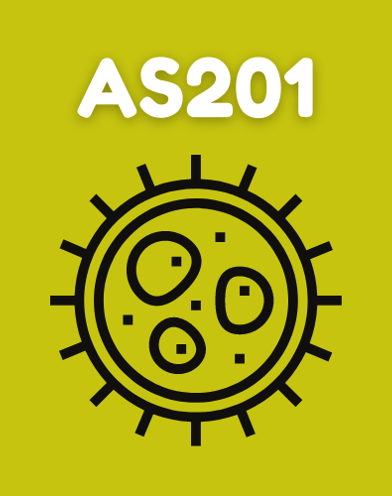 Bachelor's Degree (Hons.) Biology is a 7 semester (3 1/2 year) programme that focuses on Biological principles by emphasizing issues and problems that have an impact on the day-to-day activities of the students with English as a medium of instruction. This programme is accredited by Malaysian Qualification Agency (MQA) and it is set up with the objective of providing knowledge on to Bumiputeras in the field of Biology principles, and courses related to business and entrepreneurship. This course of study is designed to include elements of Industrial Revolution 4.0, Flexible Elective, and Massive Online Open Course (MOOC).
| Pass at the SPM level or equivalent - with credit in Bahasa Melayu
| At least Grade C (2.00) in the General Studies and at least 2.00 CGPA (STPM level)
| A Diploma or any other Equivalent Qualification with a CGPA 2.00 recognized by the Government of Malaysia and approved by the Senate of the University
| Obtained at least Band 2 in Malaysian University English Test (MUET)
3.5 years; 7 semesters for full-time study
The curriculum is designed to be in line with the industry needs as well as preparing the students with relevant fundamentals such as:
• Cell Biology
• Ecology
• Genetics
• Parasitology
• Microbiology
• Biodiversity
• Integrative Physiology
• Ecosystem and Conservation
• Special Topics in Biology
• Comparative Biolog of Reproduction
• Experimental Behaviour: Design and Analysis
• Planet Physiology
• Animal Physiology
• Biochemistry
• Analytical Biochemistry
• Molecular Biology
• Animal Behaviour
The Programme requires completion of 121 credits of core course and 6 months Industrial Training. This program design to include the element of the Industrial Revolution 4.0 as well as Massive Online Open Course (MOOC).
Graduates can get jobs in both the public and private sectors such as research institutions, universities, and related activities:
* Science Officer
* Researcher
* Entrepreneur
* Scientist
* Teacher
* Bio-industry, Marketing and Production Executive
POSTGRADUATE OPPORTUNITIES
Qualified students with a Bachelor's Degree from relevant fields may apply for further study in the following postgraduate programmes:
> Master of Science (Mixed Mode)
> Master of Science (Research Mode)
> Doctor of Philosophy (Research Mode)
> Nurul Hazwani | Lecturer Management and Science University (MSU)
ADDRESS
Fakulti Sains Gunaan
Universiti Teknologi MARA, Cawangan Perlis, Kampus Arau, 02600
Arau, Perlis, Malaysia.