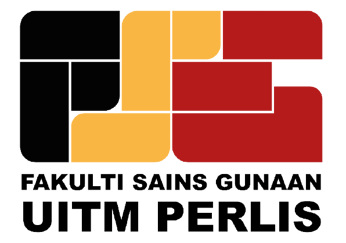 Bachelor of Science (Hons.) Chemistry with Management (AS222)
AS222 | Sarjana Muda Sains (Kepujian) Kimia dengan Pengurusan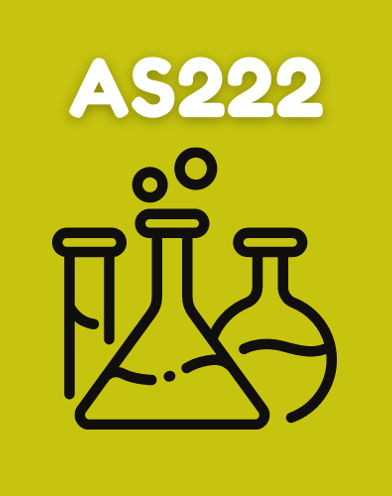 Bachelor of Science (Hons.) Chemistry with Management is a four-years program that provides exposure to the four principles/concepts field of chemistry; analytical chemistry, organic chemistry, inorganic chemistry, and physical chemistry. In addition, students are also exposed to the subject environmental chemistry, organometallic chemistry, electrochemistry, analysis spectroscopy, marketing management, and occupational safety. Our program is certified by MQA (Malaysia Qualification Agency). Graduates are eligible to be a member of the Malaysia Institute of Chemistry (IKM) and the Royal Society of Chemistry (RCS) - become licensed chemists!
• Open to Bumiputera (Malays, Anak Negeri Sabah, Anak Negeri Sarawak dan Orang Asli)
General University Requirements
| Diploma in Science / Industrial Chemistry / Chemical Engineering minimum CGPA 2.00
| Other science related diploma - minimum CGPA 2.30 with 2 years working experience in chemistry related area
Diploma from other institutions
APEL (Accreditation Of Prior Experiential Learning)
| Pass the MQA (Aptitude Test and Portfolio Assessment)
| At least 7 years working experience and pass the faculty's interview
4 years; 8 semesters for full-time study
Requires completion of core courses including 14 weeks months Industrial Training and one final year research project.
Both government and private sectors:
* Marketing & Sales Executives
* Entrepreneurs
* Chemist
* Research Scientist for R&D
* Teacher / Lecturer
POSTGRADUATES STUDY OPPORTUNITY
Graduates from this program may pursue their studies at post-graduate level in other fields apart from chemistry such as:
Applied Science || Information Technology || Engineering || Education
> Shamsilawati Mustafar | Chemist Jabatan Kimia Malaysia
> Sabrina Ansari | Officer Health, Safety, and Environment (HSE)
> Zalwani Satar | Operation Engineer OSRAM Opto Semiconductors
> Faiz Iqbal | Chemist Tenaga Nasional Berhad
ADDRESS
Fakulti Sains Gunaan
Universiti Teknologi MARA, Cawangan Perlis, Kampus Arau, 02600
Arau, Perlis, Malaysia.