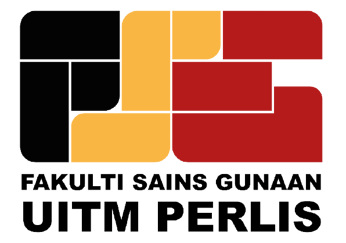 Bachelor of Science (Hons.) Applied Chemistry (AS245)
AS245 | Sarjana Muda Sains (Kepujian) Kimia Gunaan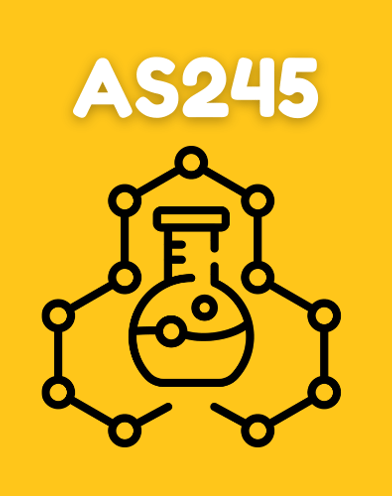 The Bachelor of Science (Hons) in Applied Chemistry is a three-year course that provides a highly conducive background for prospective professional chemists for the industry. It combines basic knowledge of chemistry and skills for industrial processes based on the industrial technology latest. The program is generated based on chemical analysis and instrumentation analysis in addition to various other chemical applications in fields such as chemical technology, polymers, food, and environmental chemistry. Students will also be exposed to the areas of quality control and assurance, production management, marketing, and safety. UiTM Applied Chemistry graduates are known for their hands-on experience and practical knowledge.
Matriculation/Asasi Sains
| CGPA 2.50 from Asasi UiTM, Asasi UM, Matrikulasi KPM, with B- (grade 2.67) in two subjects including Chemistry and one C grade (2.00) from either Mathematics , Physics/Engineering Physics, or Biology
| Pass SPM with credit in Bahasa Melayu, Diploma (CGPA 2.00 in relevant fields) or Diploma in any Science and Technology field (2.75 and two years of working experience chemistry field); Diploma in Pharmacy and Diploma in Chemical Engineering with CGPA 2.30
APEL (Accreditation Of Prior Experiential Learning)
| Pass the MQA (Aptitude Test and Portfolio Assessment); Aged not less than 21 years in the year of application; At least 7 years working experience and pass the faculty's degree interview
| CGPA 2.50 and pass SPM B-Grade (NGMP 2.67) for Chemistry and from either Mathematics/ Additional Mathematics / Physics / Biology; Credit in Mathematics / Additional Mathematics / Mathematics July Paper and pass English
3.5 years; 7 semesters for full-time study
Full time study that requires completion of 122 credits of core courses including 14 weeks months Industrial Training.
Chemical Technology || Environmental Technology || Materials Technology || Natural Product
** Graduates are qualified to register as Graduate Technologies (Malaysia Board of Technologies); Registered Chemist (Institut Kimia Malaysia); Member of RSC (Royal Society of Chemistry)
Both government and private sectors:
* Process Engineer
* Quality Control Executives
* Waste Water Consultant
* Chemist / Researcher Officer
* Production Executives
* Lecturer / Tutor
POSTGRADUATE STUDY OPPORTUNITY
Graduates may pursue their studies up to the MSc. and PhD levels in the field of analytical chemistry, electrochemistry and corrosion, natural product, chemical & materials technology, environmental technology, and other fields of Applied Chemistry
> Ahmad Azimuddin bin Ashaary | Manager Tenaga Nasional Berhad
> Khairil Hisham bin Abd Rahman | QAQC Inspector Petronas Gas Berhad
> Muhamad Nursyidie | Director Petronas Energy Canada Ltd.
ADDRESS
Fakulti Sains Gunaan
Universiti Teknologi MARA, Cawangan Perlis, Kampus Arau, 02600
Arau, Perlis, Malaysia.